7 Things to Keep In Mind When Using QR (Quick Response Codes)
QR codes can be a great response mechanism for mobile users, and have many potential uses for brands. The biggest point to make sure you hit: create some added value for users.

A few other things to keep in mind:
Ease of use – keep it simple
Rand of use – there are hundreds of ways to use QR codes, make sure the use fits your goal
Easy way to send mobile users to online content – bridging the two mediums can be incredibly beneficial for both you and users
Cost effective – QR codes don't cost anything to start using
Incentives – remember to give people a reason to scan
Call to action – remember to add a strong call to action that you'd like users to do
Time – give people time to scan the code
Check out this example from Starbucks…

QR codes have come a long way… and you don't have to be Starbucks or have a commercial to benefit. Here at appflight we provide you a QR code for your fans to download your app.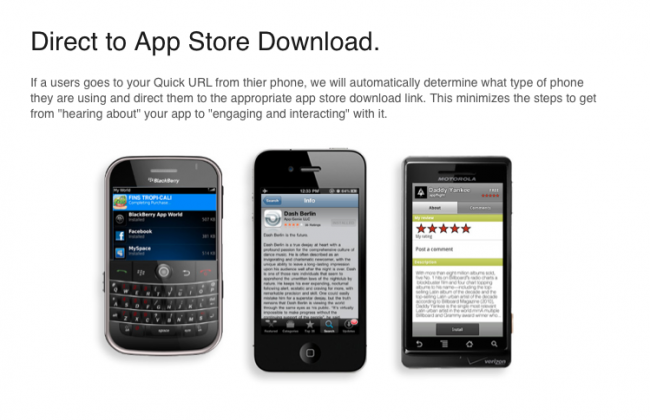 ---