Mobile App vs Mobile Web Side By Side Comparison
We'd like to thank the folks over at Zabisco for making this awesome infographic that outlines the pros and cons of mobile apps and mobile websites. We've been telling the world about mobile apps since 2009. Yeah, way back then!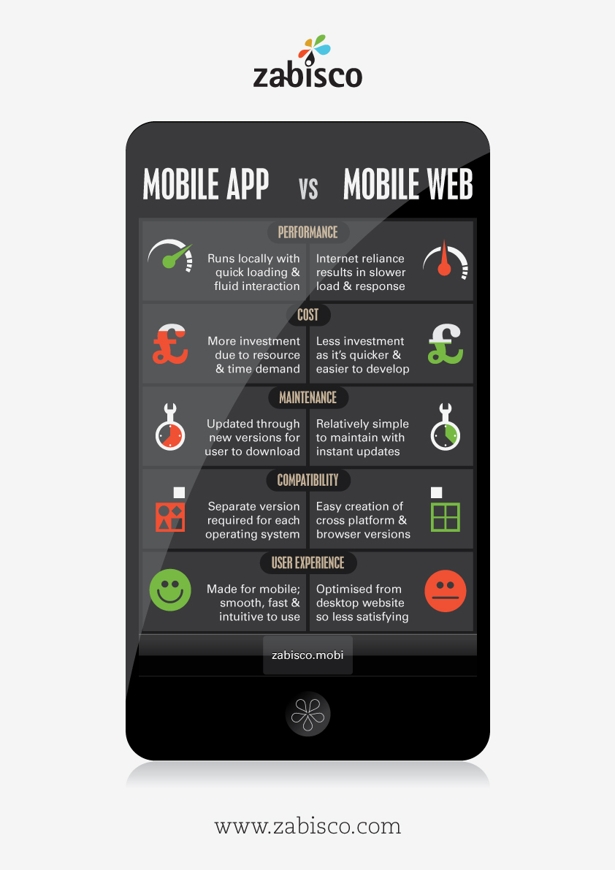 Zabisco outlines a few interesting facts that the Appflight platform directly addresses.
Specifically, when you go mobile with appflight you get all the benefits of a mobile app… plus:
- Cost: We're a fraction of normal development cost.
- Time: Instead of waiting months, your app can be setup in minutes and live in days.
- Multiple Devices: Appflight deploys native mobile apps for all smart phone platforms, that means you can create an iPhone app, Android app, Blackberry App, and (coming soon… a native iPad app).
- Updating: Unlike normal apps, appflight allows you to dynamically update your app. Changes go live the same day… without forcing the user to download an update. Wohoo!
When you think about it… making an app the traditional away doesn't even make sense after seeing what appflight can do.
---