The Future Of Mobile (The End is Nowhere in Sight)
The future of mobile as brought to you by Business Insider. You can read the full coverage and view all slides here.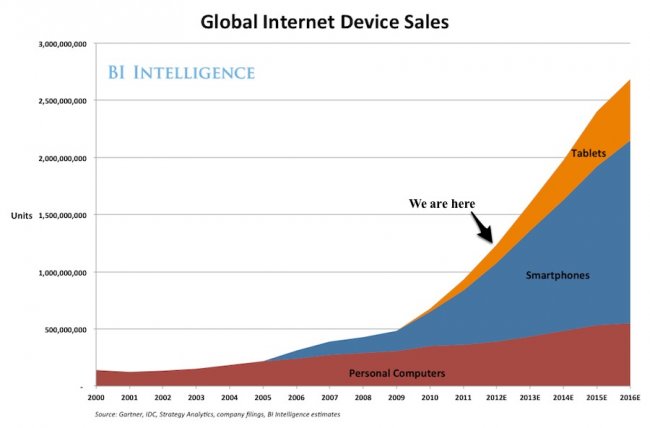 This wonderful article points out the fact that we are just in the tip of the iceberg for the mobile wave.
The demographics of smart-phone users is changing and it is changing rapidly.
---