Viewing all posts under
Android News
The future of mobile as brought to you by Business Insider. You can read the full coverage and view all slides here.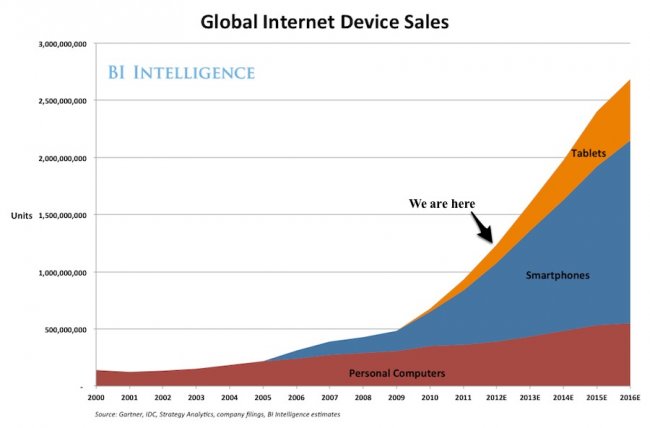 This wonderful article points out the fact that we are just in the tip of the iceberg for the mobile wave.
The demographics of smart-phone users is changing and it is changing rapidly.
---
We'd like to thank the folks over at Zabisco for making this awesome infographic that outlines the pros and cons of mobile apps and mobile websites. We've been telling the world about mobile apps since 2009. Yeah, way back then!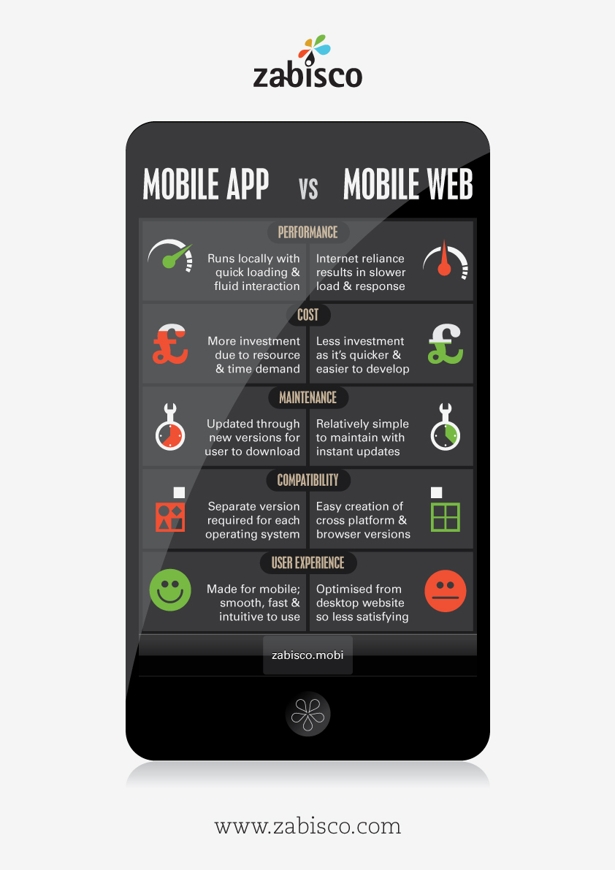 Zabisco outlines a few interesting facts that the Appflight platform directly addresses.
Specifically, when you go mobile with appflight you get all the benefits of a mobile app… plus:
- Cost: We're a fraction of normal development cost.
- Time: Instead of waiting months, your app can be setup in minutes and live in days.
- Multiple Devices: Appflight deploys native mobile apps for all smart phone platforms, that means you can create an iPhone app, Android app, Blackberry App, and (coming soon… a native iPad app).
- Updating: Unlike normal apps, appflight allows you to dynamically update your app. Changes go live the same day… without forcing the user to download an update. Wohoo!
When you think about it… making an app the traditional away doesn't even make sense after seeing what appflight can do.
---
---
Full Story at TechCrunch.
---
Add another company to the list developing Android based phones. According to TechCrunch, Panasonic has stated that they will start production and sales in Europe and then the US.
"In the post-iPhone era, a lot of things changed in Japan, once the most admired country in the mobile world. The number of cell phone manufacturers, for example, has fallen from 13 to five after massive consolidation and re-organization, and all of the remaining players fight with a shrinking and rapidly greying domestic market.

That's one of the reasons why Nippon's cell phone makers have been talking about going international for a long time (years after basically all of them gave up on the world market), but now Panasonic seems to be ready to get serious."
Full Story at TechCrunch.
---
I know, I know. Apple totally stole its new Notifications Center for iOS 5 from Android. But let's be honest, they did a pretty good job with it. (Except for those impossibly small "X" buttons, that is.) As someone who switches between both platforms, one thing I really like about iOS 5′s Notification Center is that it's available from the phone's lockscreen, too. On Android, you typically have to unlock your phone in order to view your notifications.
Well, until now. Thanks to app maker FlyScreen and its brand-new "SuperFly API," Android users may soon get their own lockscreen notifications, too.
Full story at Tech Crunch.
---
Over the past few years, Facebook has partnered with a variety of handset makers to release smartphones and feature phones that deeply integrate the social network into software and hardware. These phones have sold poorly, though. Meanwhile iOS and Android are claiming more and more of the market such that they endanger Facebook's future, cramping its mobile platform and relegating it to just being an app. Last year we wrote that Facebook was likely building a custom-version of Android, and now AllThingsD says Facebook is, and it that it will run on an HTC-made Facebook phone.
A custom operating system could attract users with even deeper software integrations, and let Facebook monetize in-app payments. The company hopes that despite a lack of proof that users want such a thing, its phone will sell well, and allow it more determination over the future of its
Full story at Tech Crunch.
---
---