Develop iPhone, Android, Blackberry Apps Quick and Easily

No technical knowledge needed.
No BS included.


Try it Now!

What are you waiting for?

Setup your app in minutes.

Develop iPhone, Android, Blackberry Apps Quick and Easily

Changes go live automatically.
No end user action required.

Develop iPhone, Android, Blackberry Apps Quick and Easily

Distribute your app - online and in
person - with ease.
Hundreds of thousands

of people

all over the world

connect, engage, and interact with apps made right here.
prev
Dash Berlin

World renowned DJ spinning from NYC to Toyko.

Modern Suits

Great band with cool style and awesome jams.

Ryan Cabrera

Billboard top 40 singer songwriter with hit's like "On the way down."

DJ Booth

#1 Digital Online DJ Magazine - tens of thousands of DJS agree.

Jessie Payo

Souther California Singer, songwriter, heartbreaker.

DJ Chachi

Split personalities author and incredible DJ.
next
appflight

does all the heavy lifting - so you don't have to.

Back to top.
Who uses the

appflight

platform?
Musicians, djs, recording artists, comedians, celebrities, politicians, athletes, bars, clubs, lounges, restaurants, businesses, non-profits, charities, universities, PR firms, retailers, manufacturers, consultants, small businesses, large businesses, multi-national brands, authors, publishers, marketers, filmmakers, and just about everyone in-between.

Want to learn more about our options? Click here to have a representative contact you and let you know how we can help.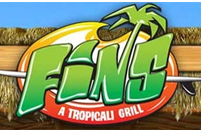 "appflight let us jump into the mobile market without having to think about it. The app is excellent. It has everything about our business, it's easy to use, and we run our "Word of the Day" deal on it. "

— Fins USA
Back to top.
It's all here: Creation, Management, & Distribution.
Mobile, mobile, mobile.
2010 was the year "mobile" went mainstream. 2011 is when "mobile" became nessecary. In fact, the mobile revolution has been going on much longer than that. With the recent exploding wide spread adoption of smart phones around the world, mobile apps and mobile web apps have become an increasingly important part in every marketing strategy.
Why? Because mobile phones have become a part of our everday life. Our world know lives "on the go" and people have become accustomed to having information directly at their fingertips. Appflight makes sure that you can connect and engage with your users at any time... anywhere in the world.
Software as a Service.
Truth be told, we started appflight to make it easy for anyone to enter the mobile market and to stay on the cutting edge. When clients signup with appflight they are not just getting a product, they're signingup for an on-going, continually updating app platform. We've released 4 verisons of the platform since we started in January 2010 and we don't plan on stopping anytime soon. We make sure our customers stay at the cutting edge of the mobile market.
Robust features formatted for pockets.
Our main goal is simple: to make your app engaging and interactive for your users - and - easy to setup and manage for you. We jam pack every pixel with "app awesomeness."
appflight provides you with a complete, world class, engaging, mobile destination that fits with your current marketing efforts.
See Plans and Pricing
Go mobile in minutes