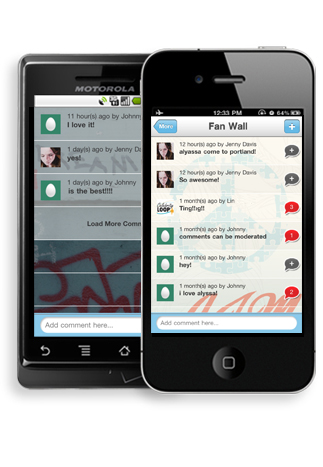 Just Like Facebook, Minus the Distractions.
The ability to be completely engaged is the biggest asset of an application. There is nothing else going on except what you're doing.Users can add their 2 cents with a single click.
You can easily monitor conversations and hide any inappropriate content right in your control panel.
Conversations can start about anything.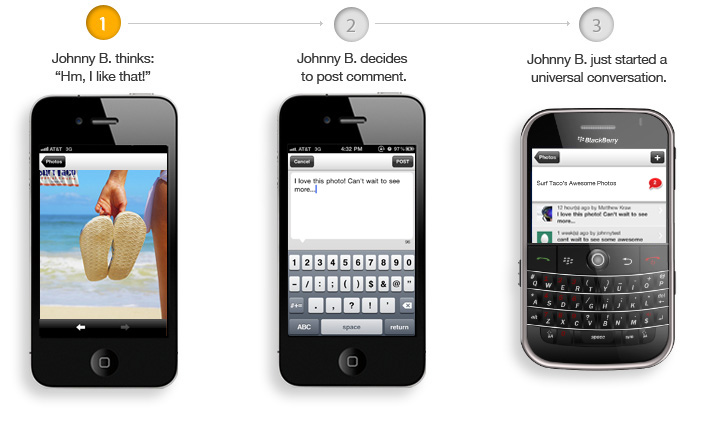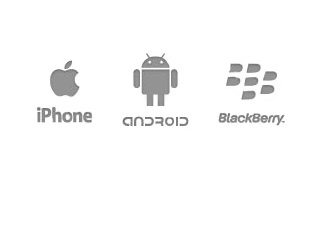 App Only Convos.
Conversations not being broadcast on to large networks creates an engaging and focused social group of participants. Users are much more likely to interact when the the focus is centered on a common topic. In this case... you.
Manage Users Comments.
Hide and remove any inappropriate comments. Search comments by keyword or by section.