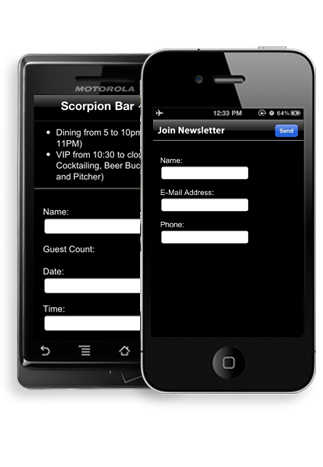 Full Menu Included.
Add your menus, including pictures to give an in-depth look at what you offer.
Reservations, From The Beach... Or the Car.
If you're already using a service like OpenTable, you can add a "link" section and have users make reservations directly from your app! Learn more about linking a webpage in your app here.