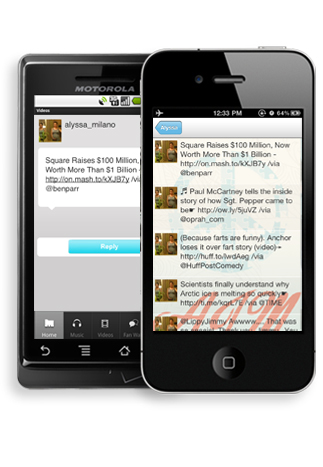 2 way communication.
Deep integration with the quickest and easiest communication platform in the world. Your tweets are delivered directly to the app.Users can "read, reply, or share."
Replies are done directly within the app and use the Twitter API.
Never leave the app.
Login directly to your account within the app. Users can stay logged in or choose to just do a one time sign in.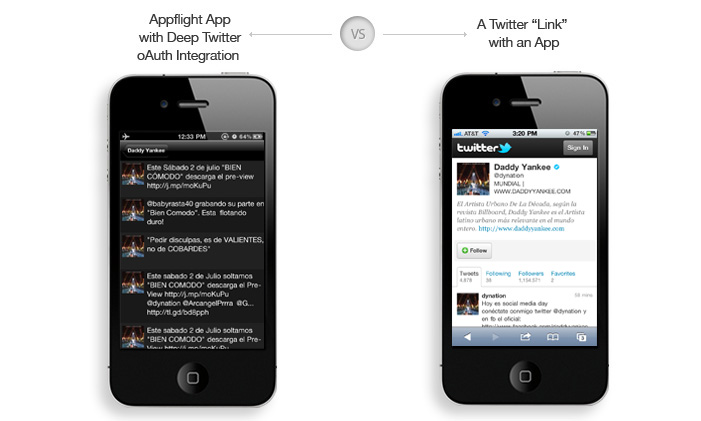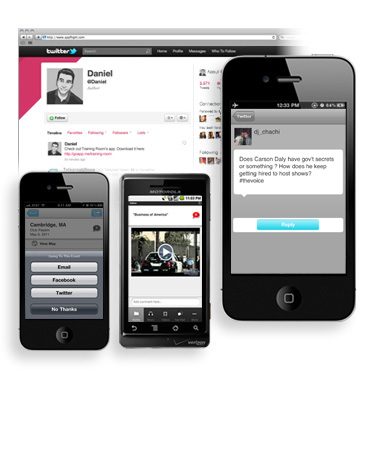 Communication, 140 character style.
Replying andJ joining the conversation couldn't be easier. 1-click and your ready to go.