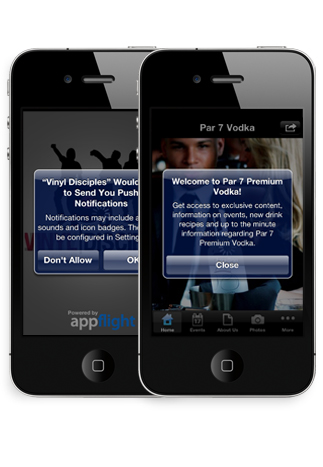 Constant connection.
Push notifications, and pull messages, are designed to allow you as an app owner to connect with users even when they're not using your app.
Send, Geo Target, and Preview Messages.
The best thing about using Push Messages is that they can be sent to all apps or only to a select target within a geographic area. For example you can send a message to all the phones within 10 miles of New York City.